The Ferrari SF90 Stradale Is On Schedule For A 2021 Debut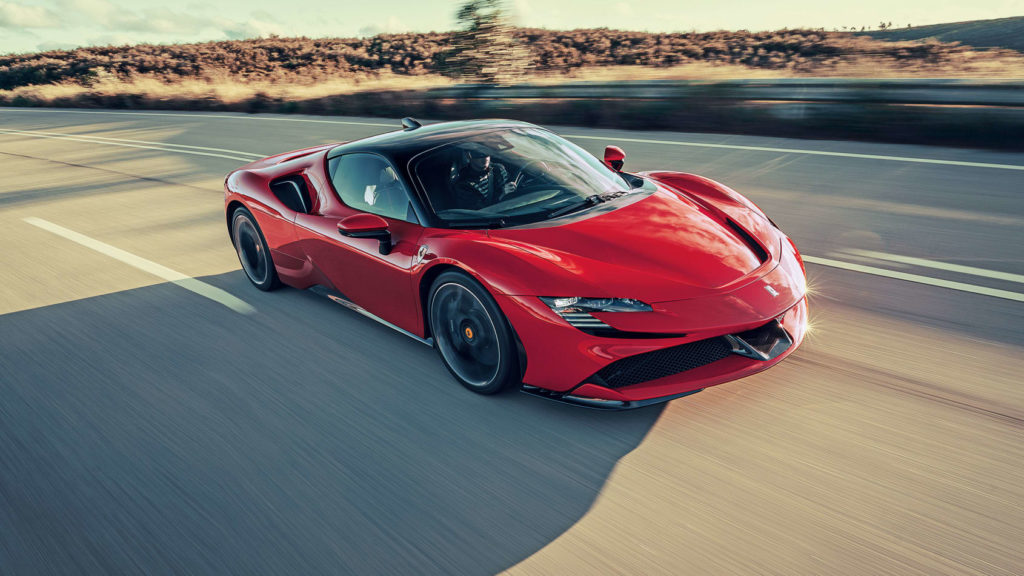 Ferrari's SF90 Spider Hybrid isn't out yet, though word of it boasting 986hp has everyone intrigued. It's expected to go on the market in 2021.
Sneak peeks of the latest upcoming Ferrari SF90 Stradale Spider have surprised the internet and automotive enthusiasts abroad. The roadster version is being prepped for its release, possibly in 2021.
In these first glimpses provided by Autocar, they depict a disguised Ferrari prototype that seems to be a topless version of the SF90 Stradale. The vehicle's name is derived from two integral components of the Ferrari brand, the first is the SF that stands for Scuderia Ferrari. 90 is in celebration of the company's 90th birthday.
Under the hood, the mount consists of the same powerplant as its hardtop brother: a 4.0-Liter twin-turbo V8 engine, and three extra electric motors that produce an outstanding 986 horsepower. Not to mention the SF90 accelerates from 0-60 mph in 2.5 seconds. The speed is topped at 211 mph.
Assuming the powertrain is the same as the hardtop version, this hybrid vehicle will become the most powerful production roadster on the market.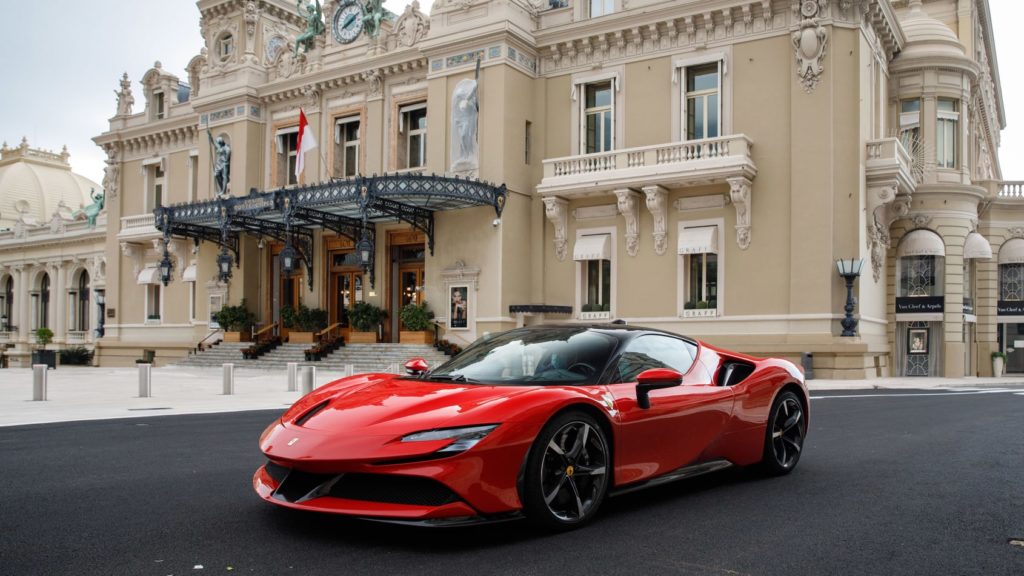 Don't Care For The Roar Of The Engine. If you are not in the mood for a mad horsepower stampede, you can opt for the electric-only drive mode. This mode gives you the power coming from its three electric motors, that combined deliver a total of 217-hp to the driver. Also, it gives a driver's ears a break after hours of hearing the throaty roar of the 4.0-liter V8 engine.
Additionally, Ferrari's commercial chief had this to say to Autocar:
"We're always planning to do something more, and we intend to make some news. We will launch two new models by the end of the year."
All in all, we can't wait for another surprise like this from Ferarri. The SF90 is a revolutionary car that's equally environmentally-friendly and loyal to combustion engines, so one can only speculate as to what the Italian car manufacturer has planned next.