Show me a person with a car collection and I'll show you a someone with an interesting past.
To be recognized as providing stellar service that builds the trust and confidence of our clients. To become most trusted provider of luxury car services in the world.
The Carsafe provides owners of high performance and classic automobiles with storage and security options that reflect the intangible value of their 'auto assets,' and 24/7, ready-to-go access to their cars for these enthusiasts.
The Carsafe provides luxury concierge style storage services to collectors and enthusiasts traveling to and from Monaco, to residents requiring white-glove storage for their collections, and to seasonal visitors who have yachts moored in the Monaco harbor.
The Carsafe also offers additional services such as car cleaning and detailing, vehicle collection and international delivery service, valet services for car services and checks, and comprehensive car management offers. 
Our passion for what we do is a reflection of our client's stories.
One of our clients developed his passion as a young boy playing with his model replica cars. Even then, he dreamed of driving one of those cars one day. After achieving great success in business he set out to make his car dreams a reality. He spent 5 years sourcing the right opportunity and then another 3 years to rebuild it exactly as he remembered the model car from his childhood. This passion is why we created The Carsafe.
The Carsafe emerged from the vision of Monaco-based entrepreneurs with extensive backgrounds in the luxury product and service industry. From this, Frederic Rondinelli created The Carsafe to provide a premium long-term car storage solution and a luxury vehicle concierge service to exotic, vintage, and luxury supercar owners based in Europe.
The Carsafe was the very first Monaco-based car storage facility and was created as a move to express Mr. Rondinelli's passion for supercars, luxury and exotic, and vintage collectible cars. Mr. Rondinelli is currently the company Managing Director and maintains control of day-to-day activities with the passion expected of a true enthusiast.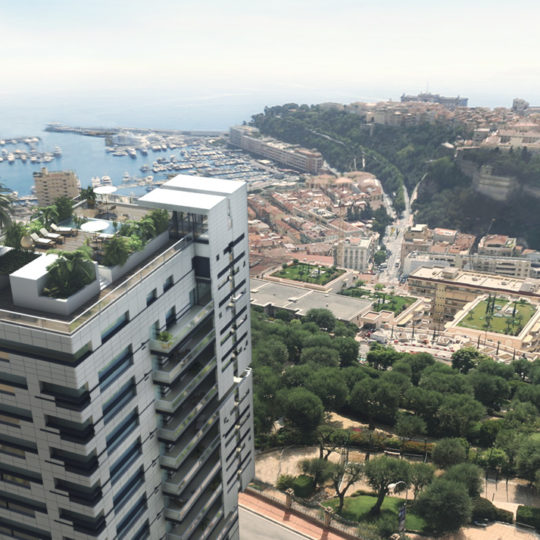 Frederic has deep experience in Monaco and in the luxury services sector. Frederic began his career working for a Monaco based family office, focused on private equity and owned by a well known billionaire.
Previously, he was involved in luxury hotel business through the largest Hotel Management & Casino company in Monaco: The Societe des Bains de Mer (SBM). This experience led him to form the very first Monaco-based destination management company, Monte Carlo Business Stay (MCBS). The company moved from hospitality to corporate services in 2009 becoming the London-based firm, MCBS Consultants.
Frederic enrolled in the World Top 50 ranked Monaco MBA in 2010. He received the President's Scholarship and was graduated in 2012 with honors.
Following this, Frederic became the CFO of a small group of companies involved in several levels of the automobile industry. This was a time-limited mission to reshape loss making companies of the group. The company was successfully restructured.
In 2015, Frederic created The Carsafe.
We'd love to show you what we can do for you.