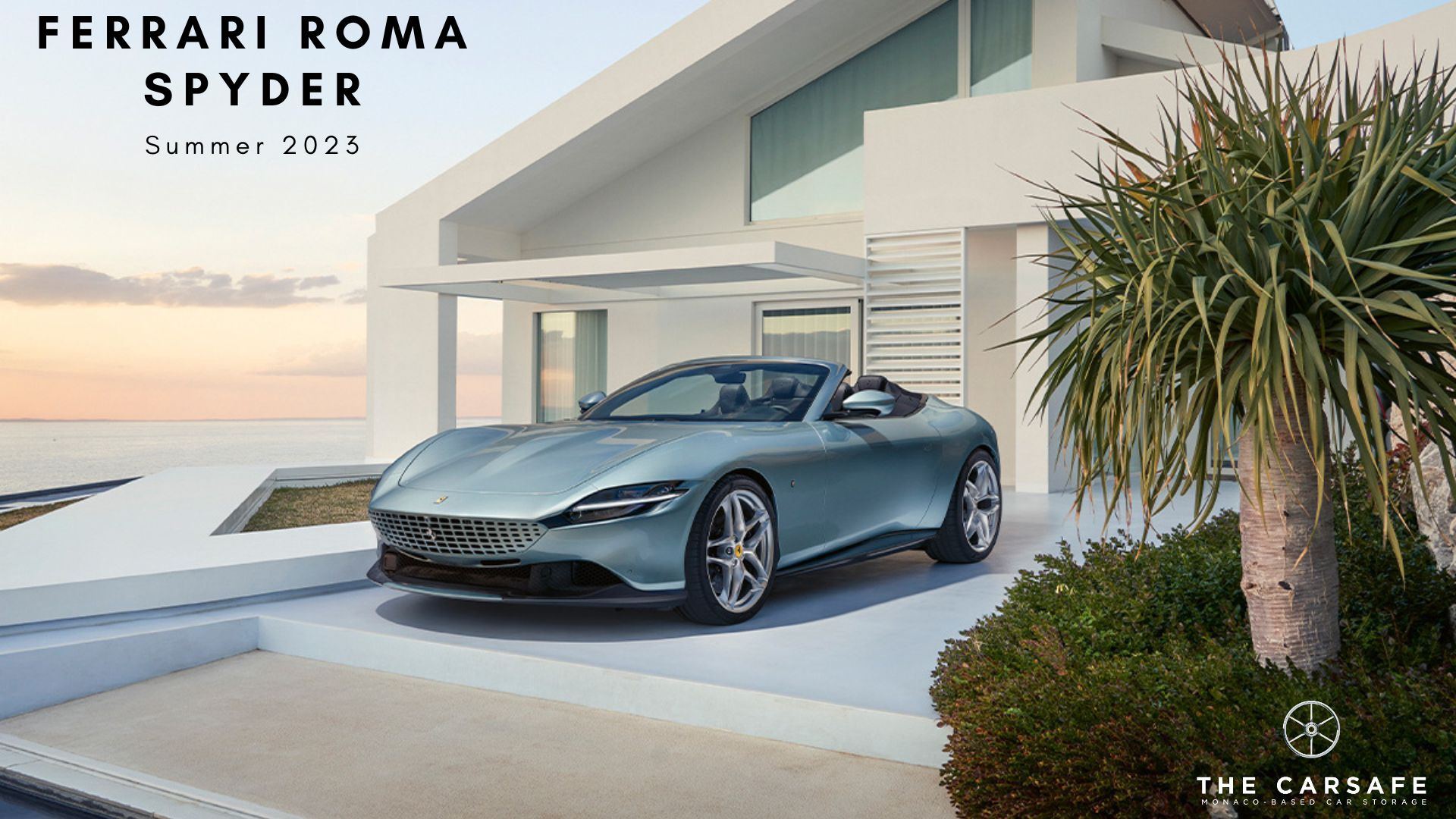 The new Ferrari Roma Spider has been revealed. It's a replacement for the Portofino, as well as being the first Ferrari convertible with a fabric roof since the F430 Spider in 2010. Read on for all you need to know.
New Ferrari Roma Spider revealed
Convertible version of the Roma
3.8-litre twin-turbo V8
620hp and 0-60mph in 3.4 seconds
198mph top speed
May cost over 200,000€
This is the replacement for the Ferrari Portofino, the new Roma Spider. It's heavily based on the Coupe, however the folks at Maranello have done more than just chop the roof off that car.
New Ferrari Roma Spider design
The new Ferrari Roma Spider carries over many of the styling cues from the Roma Coupe. You still have the same body-coloured grille up front, as well as the sleek LED headlights.
It's when you look at the side profile that you see the main difference. With the roof off, this new Spider looks much more like a grand-tourer than a sports car. The rear end carries the same curved haunches as the coupe as well.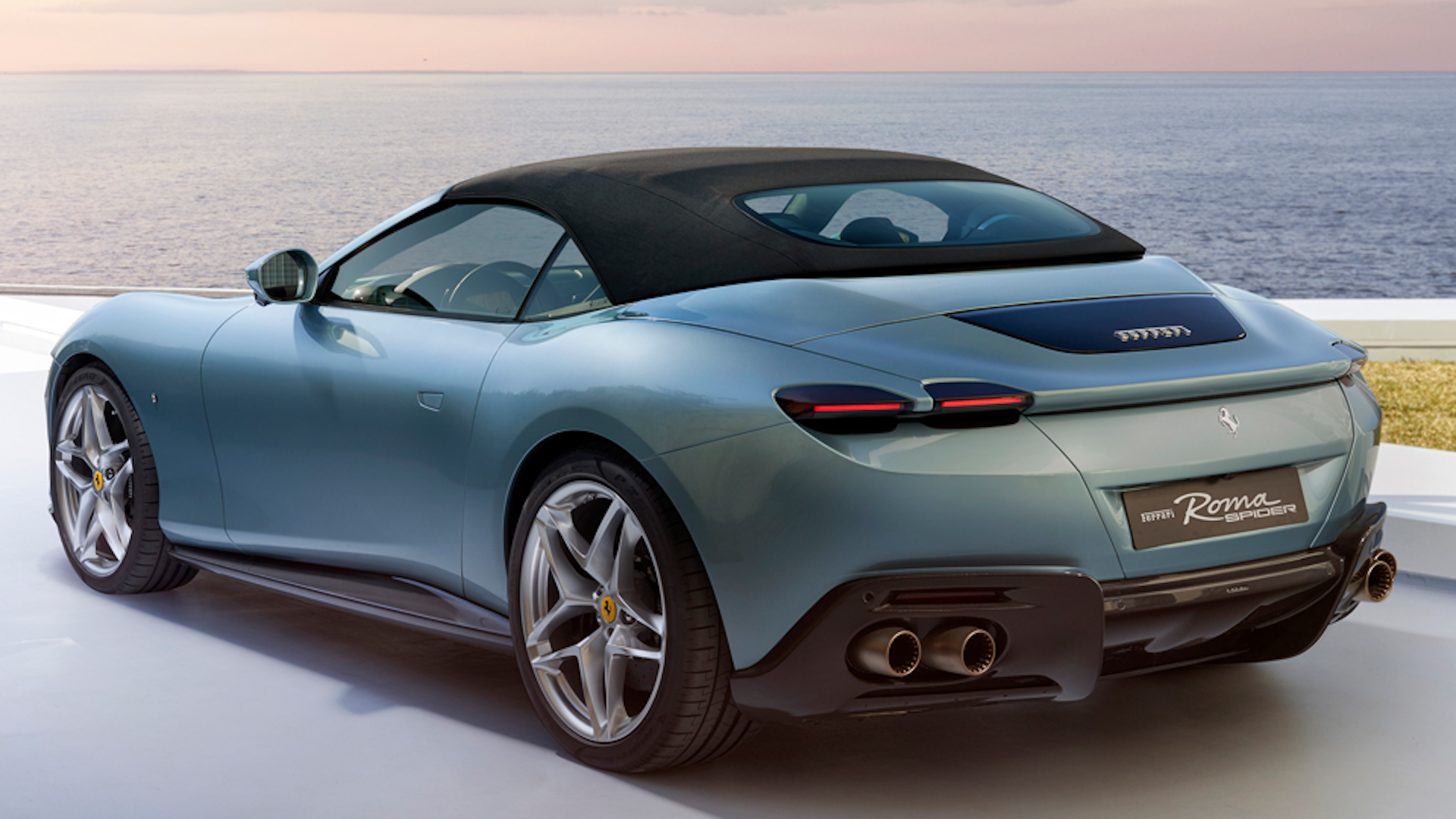 At the rear you have the same twin tail light design as the coupe, as well as the black trim on the bootlid. The fabric top is available in a range of different colours as well so you can personalise your car to suit your tastes.
New Ferrari Roma Spider engine and performance
This new Ferrari Roma Spider uses the same 3.8-litre twin-turbo V8 engine as the coupe, and it uses the same eight-speed dual-clutch automatic gearbox as well.
Power wise you get 620hp and 760Nm of torque, as you do in the Roma coupe, and 0-60mph is dealt with in the same 3.4 seconds as that car as well.
New Ferrari Roma Spider interior
The overall interior design of the new Ferrari Roma Spider is, unsurprisingly, the same as the coupe, and Ferrari has gone to great lengths to ensure that it's as comfortable as that car as well.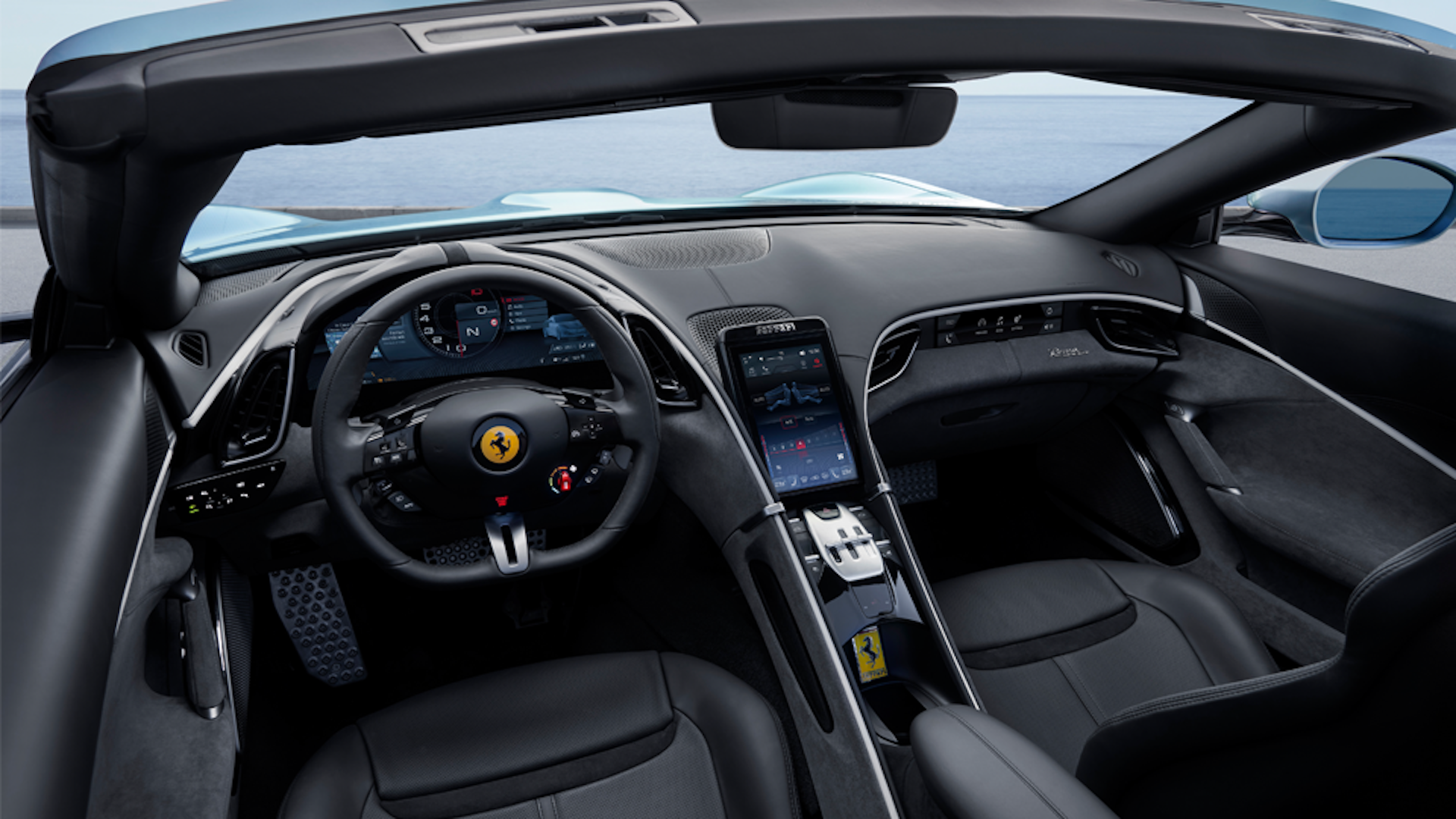 The roof is made up of five layers of fabric, making it just as quiet and insulated on the move as the hard top. There's also a patented wind deflector in the rear to reduce buffeting, and it works all the way up to the Roma Spiders 198mph top speed.
You can also raise or lower the soft top in just 13.5 seconds, and you can do it at speeds of up to 37mph. There's an 8.4-inch touchscreen infotainment system featuring Apple CarPlay and Android Auto, and being a Ferrari there will be almost limitless ways you can customise your cabin.