Here is the definitive version of the Mercedes-AMG One, the German hypercar announced for the first time at the beginning of 2017.
More than 5 years were spent creating a car with a Formula 1 heart: under the sinuous and bad shapes of the AM-One beats the hybrid heart of the W07 Hybrid, the single-seater driven by Lewis Hamilton in the 2016 world championship. combined the 1.6-litre V6 with 4 electric motors (one for the gearbox, 2 for the rear axle and one for the turbo) for a total of 1,063 hp and saw the eight-time world champion collaborate on the development.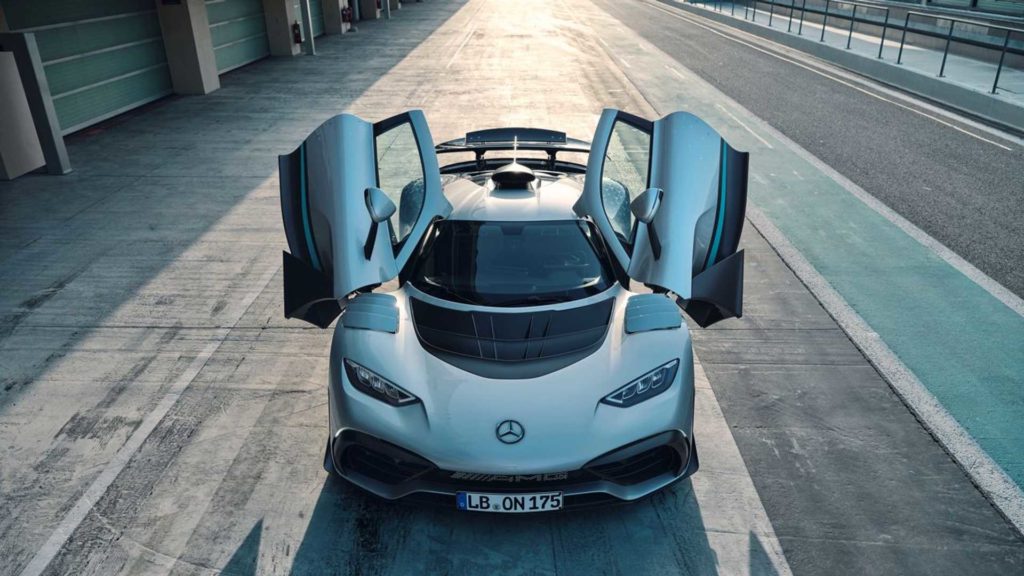 A complexity that also required a lowering of the engine speed, brought from about 18,000 touched on the F1 single-seater to 11,000 in the definitive Mercedes-AMG One, so as to increase its duration while also allowing the use of normal petrol and not the one that feeds the cars. racing cars of the Circus.
But why is the German hypercar engine so complex? An example: is the adoption of the MGU-H (Motor Generator Unit Heat) system. It is a motor-generator placed between the turbine and the compressor capable of recovering the kinetic energy of the turbine and "transforming" it into electrical energy, storing it in an accumulator which then returns it – during acceleration – to operate the turbine eliminating any type of turbo-lag. It is an element with very high rotations (about 100,000 revolutions per minute) to work in an environment with particularly high temperatures.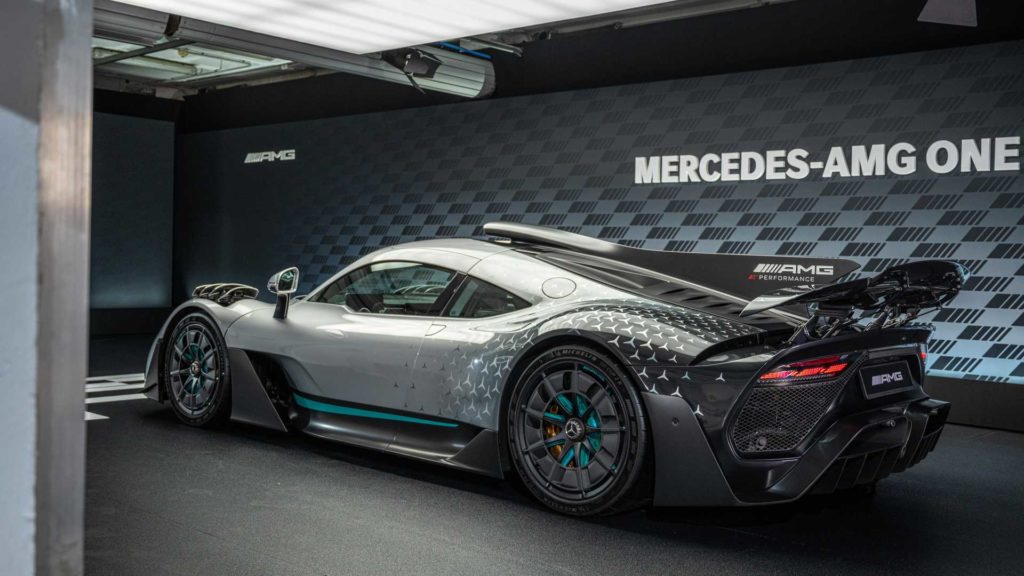 All this translates into terrific performance: 0-100 in 2.9 ", 0-200 in 7 net and 0-300 in 15.6, with a declared maximum speed of 352 km / h. Well below 10 fastest cars in the world, but that's not the focus of the Mercedes-AMG One, because she wants to be tremendously effective on the track.
The ignition of the Mercedes-AMG One takes place in silence, with the 2 electric motors coupled to the front wheels called into question, while the catalysts are preheated and only once the ideal temperature has been reached does the V6 start running. correct catalyst temperature. From that moment on, you can start having fun thanks to 6 different driving setups.
Now that we have seen it still, the dynamic baptism, expected at the Goodwood Festival of Speed, is missing, where the Mercedes-AMG One is expected to debut and then start deliveries of the 275 units planned and all already sold.
Source and images: Motor1.com