2022 will mark the farewell of the Ford GT, the iconic American hypercar that came back to life in 2016.
The last 250 units will dismiss the second generation of the Ford GT by December 2022, an era is therefore closing at Ford, but the history of the GT does not necessarily end there.
In its six years of life, the current generation has been built in 1,350 units with many special models dedicated to the ancestor of over half a century ago. Within the Heritage Edition series, Ford has created numerous collectable trim levels that are set to increase exponentially in value in the near future.
The latest addition to the special series was the Alan Mann Heritage Edition, inspired by the AM GT-1 prototype that contributed to the creation of the GT40 MK II, the winner of the 24 Hours of Le Mans in 1966. Characterized by the red and gold livery, the Ford GT features carbon fiber and (in the cockpit) alcantara to no end. Under the hood, like all GTs, there is a 3.5 V6 twin-turbo which over the years has increased to 669 hp.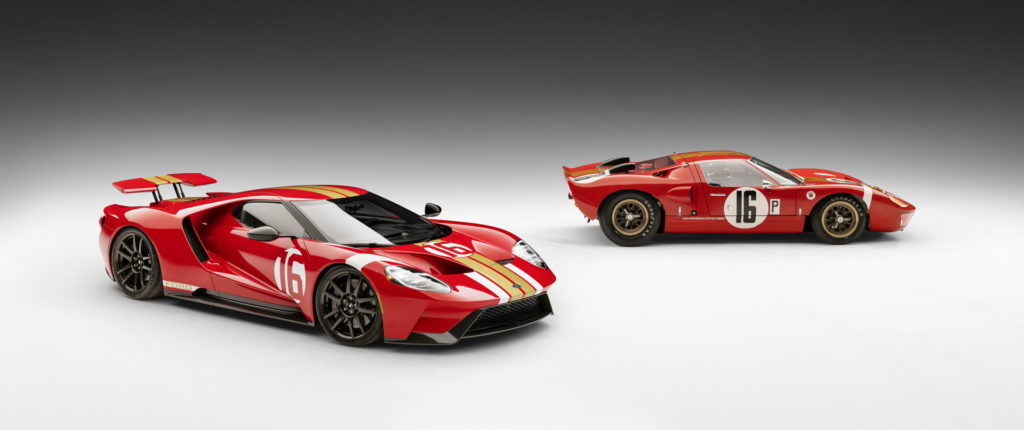 And speaking of special specimens, who knows at what price the 1.350 Ford GT, the latest ever, will be sold. At least until the third generation is presented which, following the current trend, could be hybrid or 100% electric without losing, however, the aura of historicity has always distinguished all GT.