Modern day GT inspired by a classic automotive legend
It seems many wealthy customers have a craving for the classic road cars and racing legends, but with prices for the Fifties or Sixties Ferrari into the tens of millions it might be a good idea not to risk that kind of money on the open road, where you could hit a pothole, or even worse, get hit by another car and cause a fortune in damage to this rare car, to help out those that still want to drive a classic looking car, but not spend that kind of money, nor want to forego on creature comfort and modern-day performance, several companies are preparing a modern-day GT car with classic looks.
The RLM SWB even comes with a Ferrari engine at the front, more specifically a 5474cc V12 that puts down 478 hp and 568 Nm of torque at the rear axle, courtesy of a six-speed manual gearbox, no automatic paddle shifter for this modern-day classic GT, naturally the gearshift lever is mounted in an open-gated grid, just like in the good old days.
The RLM SWB should be able to accelerate from 0 to 60 mph in 4.1 seconds and should reach a top speed of 186 mph, but that's exactly what Michael Mallock, RML's Chief Executive intended, the SWB wasn't created to be the fastest on the road, instead they want to offer their customers a driving experience with less electronic intervention and performance you can actually use in day to day driving on regular roads or in the city.
And to make the ride as comfortable as possible, RLM made sure the cockpit suits even taller owners, up to six-foot, six inches (two meters) in height, while being seated on some amazingly finished seats, and while the interior remains classic as an homage to the 250 GT SWB they used for inspiration, the RLM SWB will come with satnav, air conditioning, cupholders, and smartphone connectivity, all without intruding too much into the overall looks of the interior.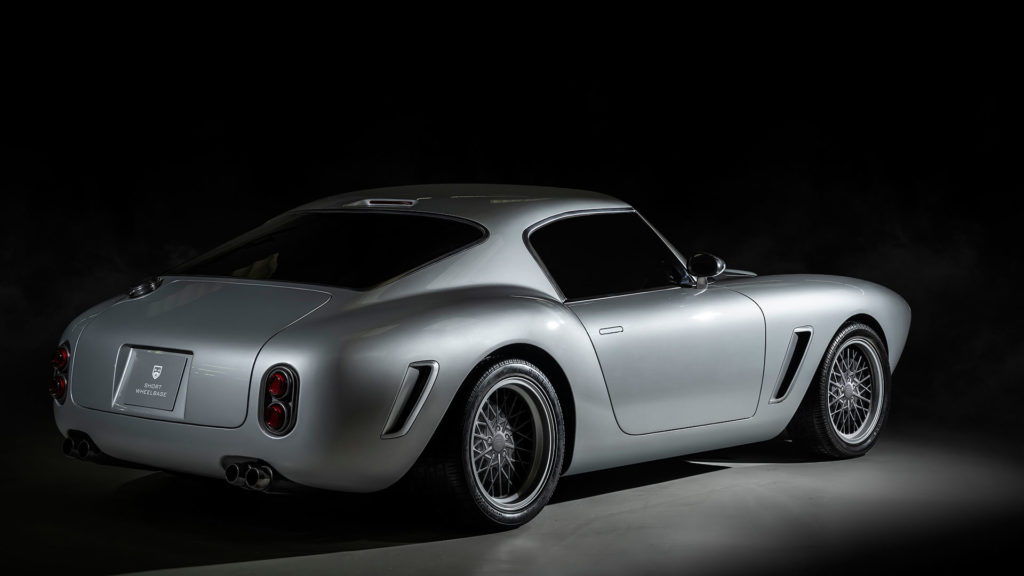 It should come as no surprise the RLM SWB is larger than the 1959 original she was sculpted after, things have changed over the last 60 years, and clients expect a larger car today, but the overall design has been maintained as closely as possible in the overall looks, like the stacked taillights for instance, or the beautiful exposed fuel filler, and the typical vents on the bodywork just had to be retained too for this modern interpretation.
"After almost three years, we are nearing completion of the Short Wheelbase's development," said Michael Mallock. "While this is the first such car to wear RML's name, our experience working on a variety of whole vehicle programs, as a 'white label' partner to various OEMs, is extensive, and second to none. So this car showcases much of the experience we've gained from not only designing and building low-volume, high-end motor cars but also implementing thorough testing procedures to make sure that driving them is an emotional experience for all the right reasons."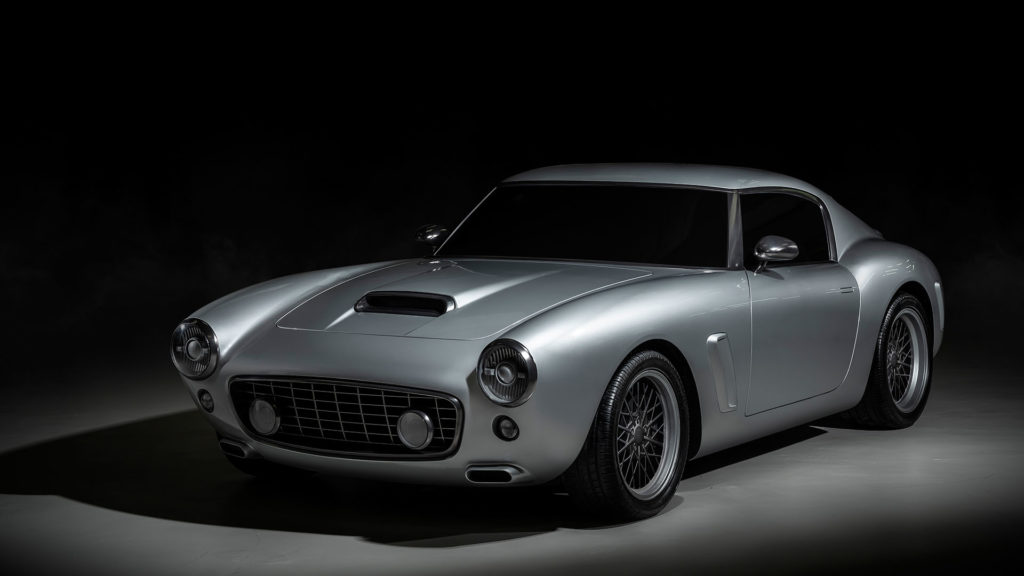 The RLM SWB comes with a length of 4264mm, a width of 1954mm, and weighs 1470 kg, no pricing has been published at this moment, but this very special car will not come cheap, especially as only 30 units are planned to be built, the RLM SWB will be available to order by the end of 2021.

Source: Supercars.net