Can you name this Italian 850-HP supercar?
We all think about Ferrari, Maserati, and Lamborghini when someone mentions 'Italian supercar', but there are many more car builders in Italy, like FV Frangivento, located in Turin, and they just introduced their latest creation, the FV Frangivento Sorpasso, and while the 'base' model is called the Stradale, they also have a GTXX model, and it's this one that comes with an interesting option.
As a special customization option, you can opt for the FV Frangivento Sorpasso GTXX to come with your choice of numbers for the 'XX' in the name, so you could have it as GT40, or GT63, or whatever number you like, and that's not even the best part … there is also Programma Sviluppo and Programma Ego, this will give you 30-day access to the stylists at FV Frangivento to actually design you very own Sorpasso Stradale or Sorpasso GTXX.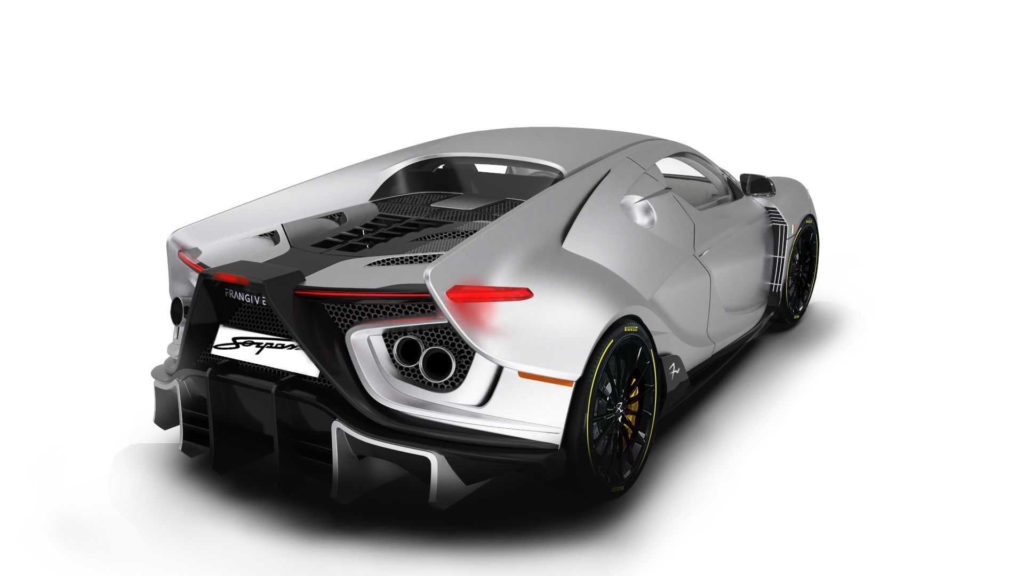 The car in these press renders is in fact the FV Frangivento Sorpasso Stradale, the more elegant supercar, in this case, finished in 'Grigio Hermes', the Sorpasso GTXX will come with a GT3 inspired, more aggressive design and boast two-tone paint finish, for the interior a combination of Alcantara and leather is possible, and FV Frangivento lists an optional Avatar Driving Assistant. Which should become an AI technology-based co-pilot or travel assistant.
The FV Frangivento Sorpasso comes with four-wheel drive and a V10 engine, while the Stradala makes do with 610 hp, the GTXX will get a supercharger installed to raise the power output to 850 hp, the latter will be able to reach 100 km/h from a standstill in 2.9 seconds and won't run out of breath until her maximum speed of 345 km/h (215 Mph) is reached.
No pricing yet, but FV Frangivento already has orders in, and plans to have the first of their latest Sorpasso delivered to their clients by July …

Source: www.supercars.net