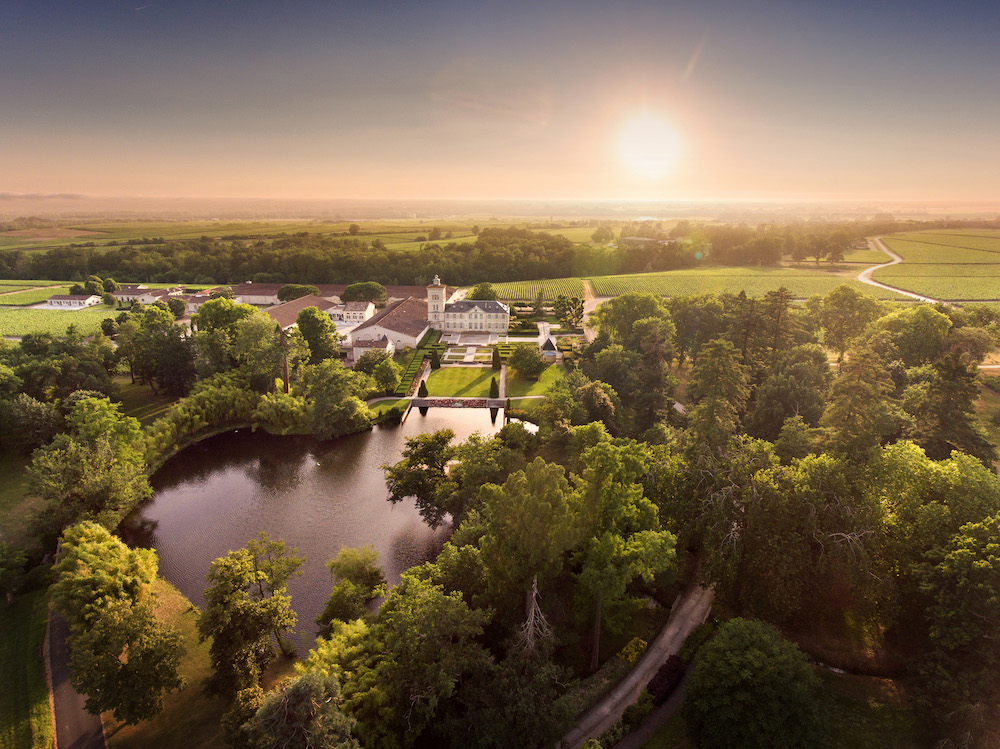 We have decided, after this quite special year, that we needed to be very grateful to our clients for trusting us even during difficult times.
But first of all, let's start with a bit of Wine culture!
Pauillac, a commune located between Saint-Estèphe and Saint-Julien on Bordeaux's Médoc peninsula, is home to some of the world's most famous and expensive red wines, made predominantly from the Cabernet Sauvignon grape variety, which is well suited to the free-draining gravel soils found in Pauillac's vineyards. In addition to Cabernet Sauvignon, Cabernet Franc, Merlot, Carmenère, Petit Verdot and Malbec are also permitted for use under the Pauillac appellation laws.
The stellar reputation of Pauillac wines is based not only on their quality, but on their success in international fine wine markets. Three of the top five châteaux in the 1855 Médoc Classification (a ranking of Bordeaux's best wine-producing properties) are located here; Mouton Rothschild, Lafite Rothschild and Château Latour.
Overall, however, there is still an identifiable Pauillac wine style: full, rich, and characterized by the classic cassis-and-cedarwood aromas of oak-aged Cabernet Sauvignon.

So we went to visit a famous Vineyard in Pauillac…an amazing place. The owner's house was standing proudly, nested in the centre of thousands of vines. Before our journey, we had a phone call with the "Chateau" owner and we explained that Fred, our founder, was keen on coming to meet her as he wanted to find a specific millesime to offer to one of his best friends. Once again, car enthusiasm has proven to be a universal language as the owner was actually a car enthusiast as well! 
From the arrival on his lands, the friendly owner welcomed us and took us for a tour of her domaine. Then, we've spent some time talking about cars and this interesting discussion led us naturally to the Cellar where all the oldest bottles were safely stored. After several hours spent walking through endless corridors, we came across some of the greatest wines ever made, and finally discovered a "sleeping beauty"… She was first bottled in 1970 by the hands of the owner's father. We've been told that this year was a very important one in Pauillac. Only 48 bottles were left, all of them have had their cork stopper changed, original label was too old then new ones were printed, and the "ullage" was topped-up further to an extremely careful process.
What an unexpected encounter, at both levels, human and historical. We really appreciated the way this Winemaker has dedicated part of her precious time to tell us her story and her love for what she does.
As a result of this unique experience, and with the willingness to bring happiness despite a troubled 2020, each car collector who entrusted their precious possessions with The Carsafe will receive a very tasty present…
Merry Christmas!