The 2023 Porsche 911 Sport Classic isn't merely classic thanks to a cool ducktail spoiler and some graphics. Inside the cockpit, you'll find no paddle shifters. There are three pedals at your feet, with a stick shift in the center console. There's no automatic option. There's no all-wheel-drive option. And the driver has 543 horsepower to handle, making it Porsche's most powerful manual-transmission car in the lineup.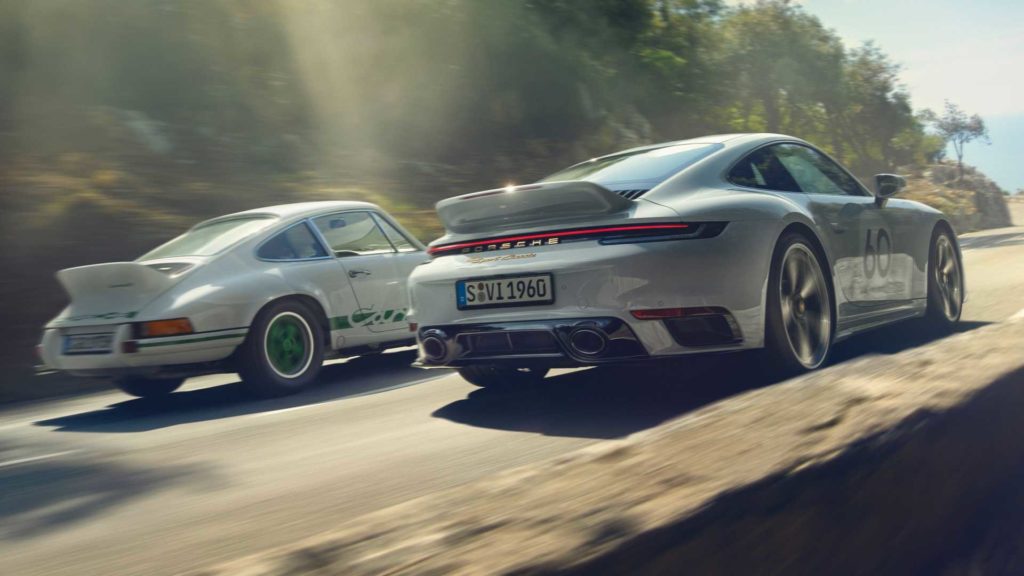 Given the 911 Turbo S engine at the back, you might be wondering about the lack of side vents on the Sport Classic. Designers wanted a smooth, unbroken surface, so new tooling was created to make widebody fenders without vents. Speaking to Motor1.com, Porsche Exclusive Manufaktur Director Boris Apenbrink explained that detuning the engine meant less air was needed. Engineers also reworked other air channels to further compensate for the missing vents, including ducts beneath the ducktail spoiler. The end result is a very clean widebody look that's exclusive to the 911 Sport Classic.
The interior is also upgraded for the special edition 911. Semi-aniline leather is used for the first time since the 918 Spyder, where it's combined with cloth seat inserts, cloth door panels, and wood trim to evoke a late 1960s-early 1970s ambiance. The analog tachometer is retro-styled, and you'll find plenty of Porsche branding along with the Porsche Exclusive Manufaktur logo throughout the greenhouse. It's also still a four-seater, as the aim for the 911 Sport Classic isn't to be a hardcore track machine but a thoroughly enjoyable driver's car.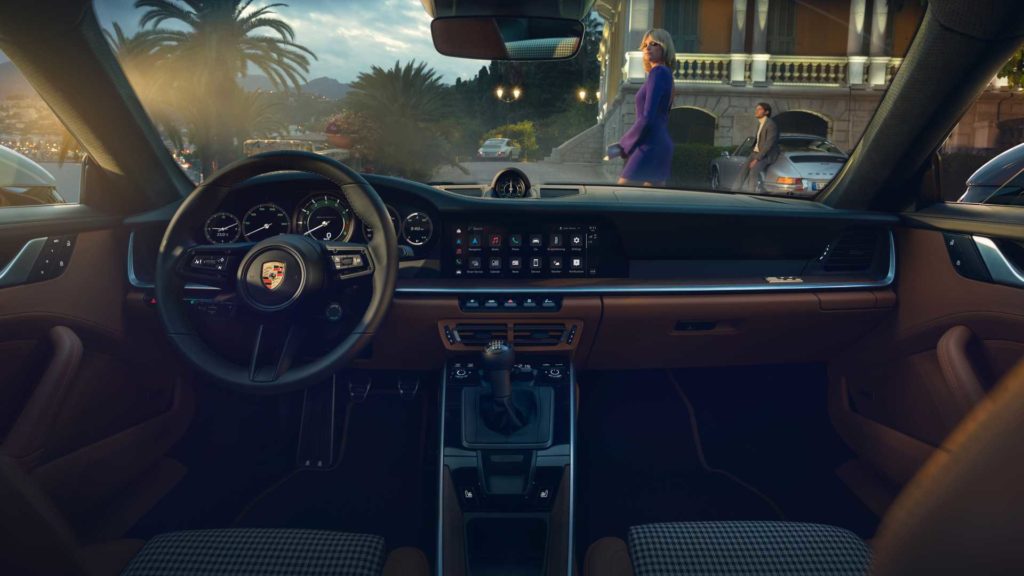 And for the first time, drivers in the United States will have the chance to sample the 911 Sport Classic. 1,250 are planned for global production, though specific allocations for the US aren't yet known. It will be offered in four colors, including Black, Agate Grey Metallic, Gentian Blue Metallic, or Sport Grey Metallic – a shade made specifically for the Sport Classic. Buyers will also be eligible to get a special Sport Classic-themed watch, though pricing for that or the car isn't available just yet.
The 2023 Porsche 911 Sport Classic should reach dealerships in late 2022.
Source and images: Motor1.com