NEW FERRARI LIMITED-EDITION V12 - 830 bhp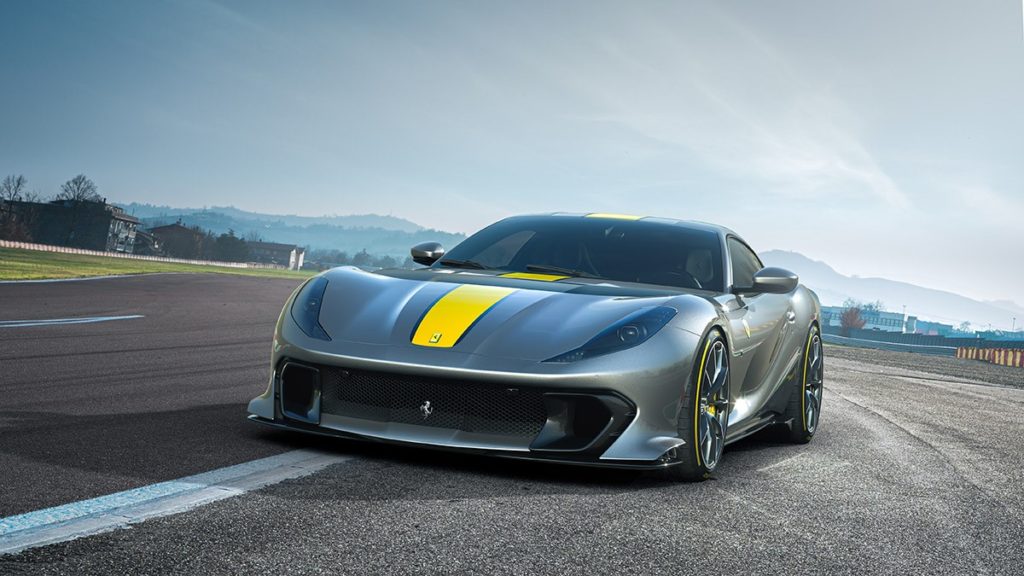 As the ultimate expression of Ferrari's concept of an extreme front-engined berlinetta, the new limited-edition V12 hones the characteristics of the critically-acclaimed 812 Superfast to a level never seen before. The result is a car that encapsulates and epitomises the company's 70-plus years of experience on the world's circuits, drawing on its thoroughbred sports car DNA to deliver a perfect marriage of performance, form and functionality. Aimed at Ferrari's most passionate collectors and connoisseurs, it features numerous uncompromising engineering solutions to guarantee peerless driving pleasure.
The car's most striking feature is the latest evolution of Maranello's legendary 65° V12 engine which reaches the highest output of any Ferrari road-car engine – 830 cv – and revs to 9,500 rpm, again the highest of any Ferrari ICE. The use of ultra-high-tech materials, the redesign of many of the engine's key components, a new valve timing mechanism and new exhaust system are just some of the technical solutions that allow the most noble of Ferrari engines to deliver unprecedented performance levels.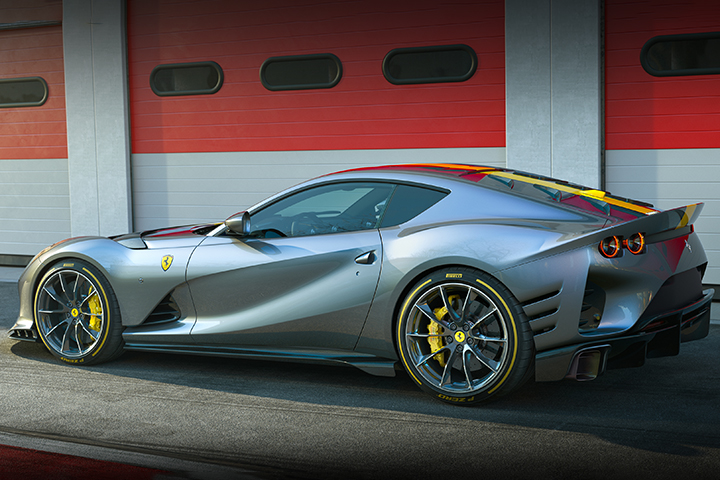 Full details of the car (including its name and technical specifications) and new images will be available after the launch event which fans can watch live on Ferrari's Facebook, Instagram, YouTube and LinkedIn accounts at 14:30 CEST on 5 May.
In-depth cutting-edge aerodynamic research has produced solutions that are extreme in form, featuring profiles that are unprecedented for a road-legal car. From the new front bumper to a distinctly unconventional tail and exhaust configuration and even the patented design of the rear screen, every modification is a faithful expression of Ferrari's core belief that form must always follow function.
The brutal power unleashed by the powertrain is paired with new vehicle dynamics controls to ensure that the performance can be fully exploited and to guarantee maximum fun behind the wheel. Most distinctive of these solutions is the adoption of independent steering on all four wheels. This enhances the feeling of agility and precision when cornering as well as providing unparalleled responsiveness. Another noteworthy achievement is the development work undertaken to reduce the car's overall weight, particularly the extensive use of carbon fibre. Lastly, the new model premieres version 7.0 of the renowned Side Slip Control vehicle dynamics system.