Chassis No. 3303 - Engine No. 1630 - Delivered new to the Shah of Iran
This is arguably the most famous Miura P400 of them all, and almost certainly the best restored.

Launched to international acclaim in March 1966, the Lamborghini Miura remains a landmark design, the original 'flower power' Latin exotic beloved of sheikhs, pop stars, playboys and industrial tycoons.

Only VIPs were in a position to buy the first Miuras, but none were as celebrated – or wealthy – as Mohammad Reza Shah Pahlavi, the supreme ruler of Persia from 1941 to 1979, who also took the title Shāhanshāh ('Emperor', or 'King of Kings'). A fanatical car enthusiast, the Shah was to own four Miuras culminating in the SVJ, the most valuable Lamborghini of all.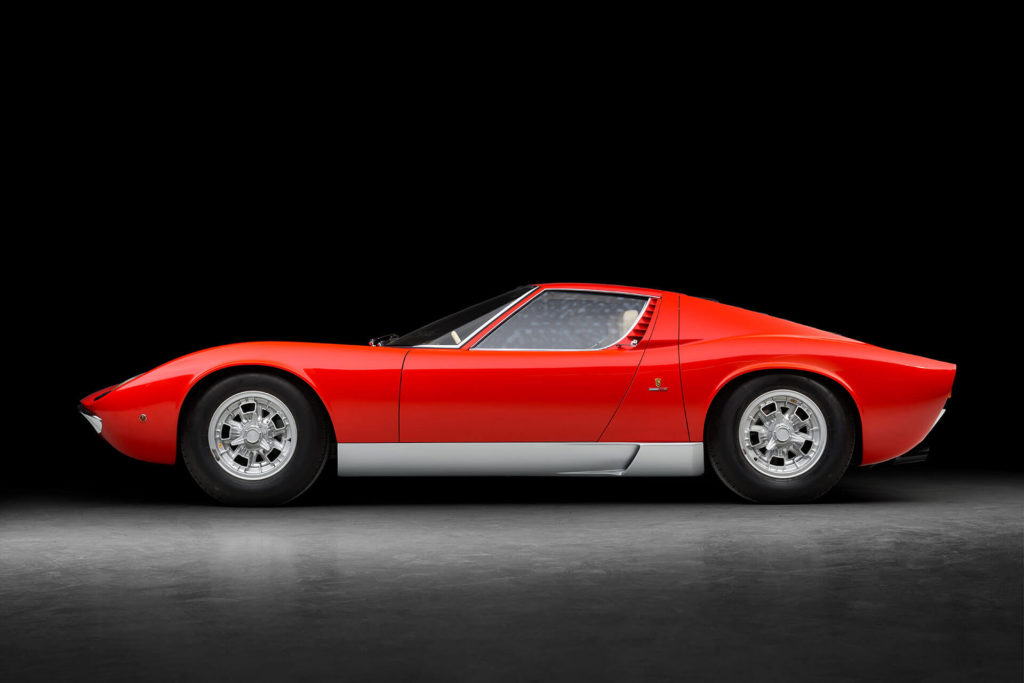 This Motor Car, Miura '3303' was sold and delivered direct to the Shah at his winter retreat, Villa Suvretta in St Moritz, on 9 February 1968.The original specification was Rosso with a Bianco interior and various bespoke details can be clearly seen in period photographs: the bumpers were chromed, as were the window frames, the door slats were painted body colour, and the slatted-spoke steering wheel had a light-coloured leather rim.

In the 1980s, after the overthrow of the 'Peacock Throne', the Miura resurfaced in London in the ownership of the Shah's son Alireza Pahlavi. It was partially restored for him and shown at the 1993 Louis Vuitton Concours d'Elegance at the Hurlingham Club. The prince sold the car in 2010 to a fellow Iranian living in Geneva from whom Kidston SA sourced it for the current owner in 2015.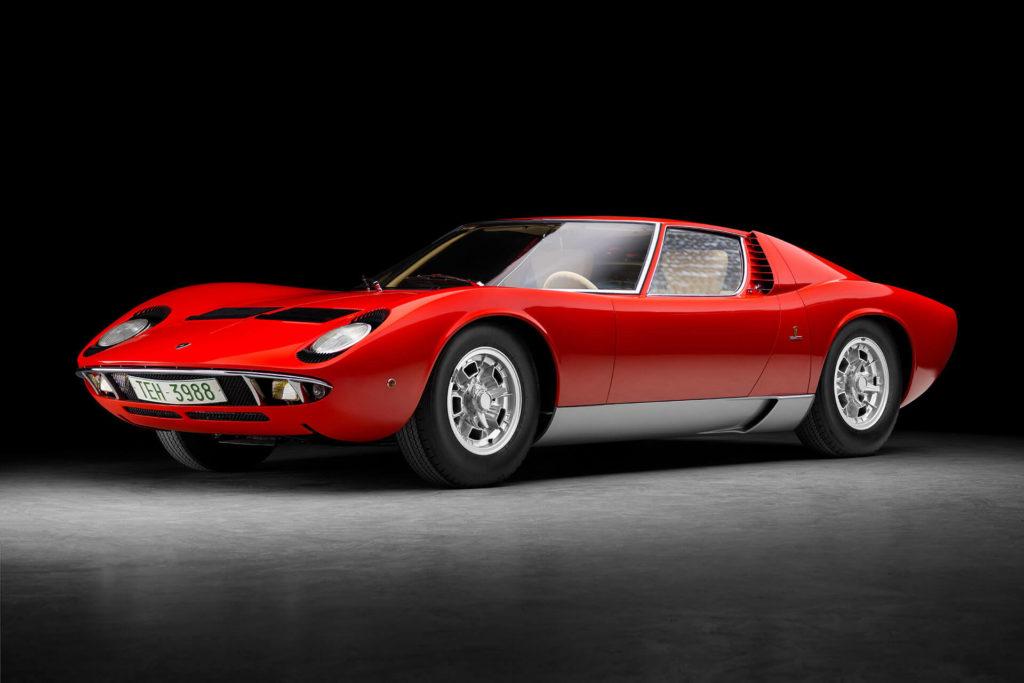 After a starring role in our 2016 video 'A Winter's Tale', '3303' was despatched to Carrozzeria Cremonini (paint and bodywork), Top Motors (ex-Lamborghini, engine and mechanicals) and specialist Lamborghini trimmers Alessandro Bussolari and Andrea Barbieri for a total restoration.

The winners of countless concours trophies started in early 2017, and two years later the car emerged in the dazzling condition in which it is presented today. At every stage great attention was made to record the process and at the same time check for originality. For example, a handwritten '101' – the car's production number – was found on the underside of the seats. The original interior has been carefully removed, preserved and framed for display.

Thanks to the Shah provenance and the evocative snowy photographs from 1968, '3303' is one of the most famous sports cars in the world. Coming out of an intensive world-class restoration, this exceptional Miura made its public debut at Rétromobile 2019.