By admin | Uncategorized
BUGATTI HAS CLAIMED MANY WORLD RECORDS OVER THE PAST 30 YEARS.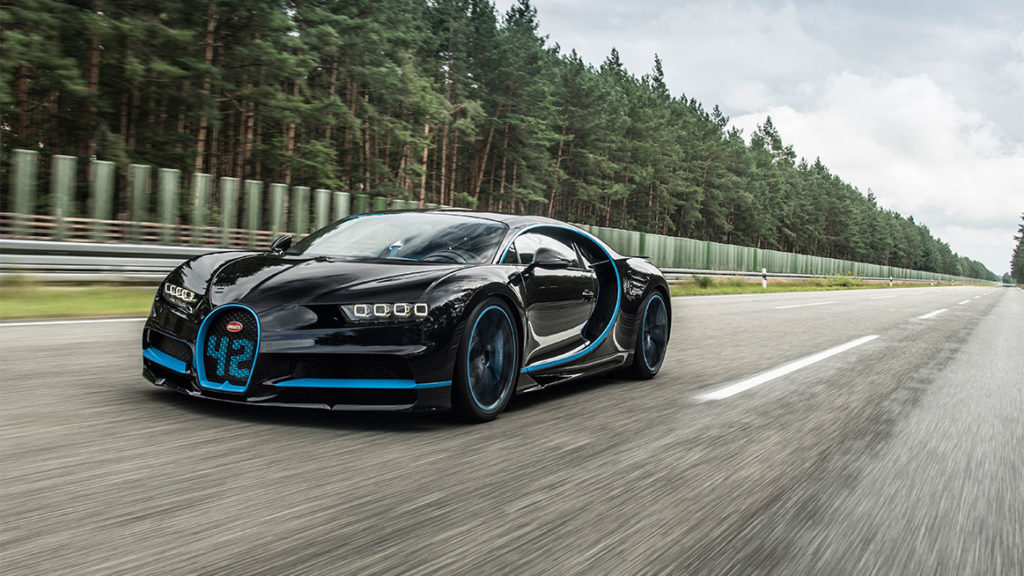 Extraordinary vehicles with extravagant design. paired with an unimaginable amount of power and very high speeds. Bugatti has been at the pinnacle of automotive engineering for 110 years. With the current world record of the chiron super sport 300+, the first car ever to reach a speed of over 300 miles per hour at 304.773 mph (490.484 km/h), Bugatti is once again underlining its technically outstanding performance. and not for the first time. A look back at recent history demonstrates that Bugatti has continued to set world records.
Since being established 110 years ago Bugatti has been linked to technically extraordinary, very powerful and fast vehicles and quite rightly so. Bugatti vehicles have set several records in the past 30 years alone and we are proud of that," explains Stephan Winkelmann, President of Bugatti. A brief overview:
The Bugatti EB110 was the fastest supersports car in the 1990s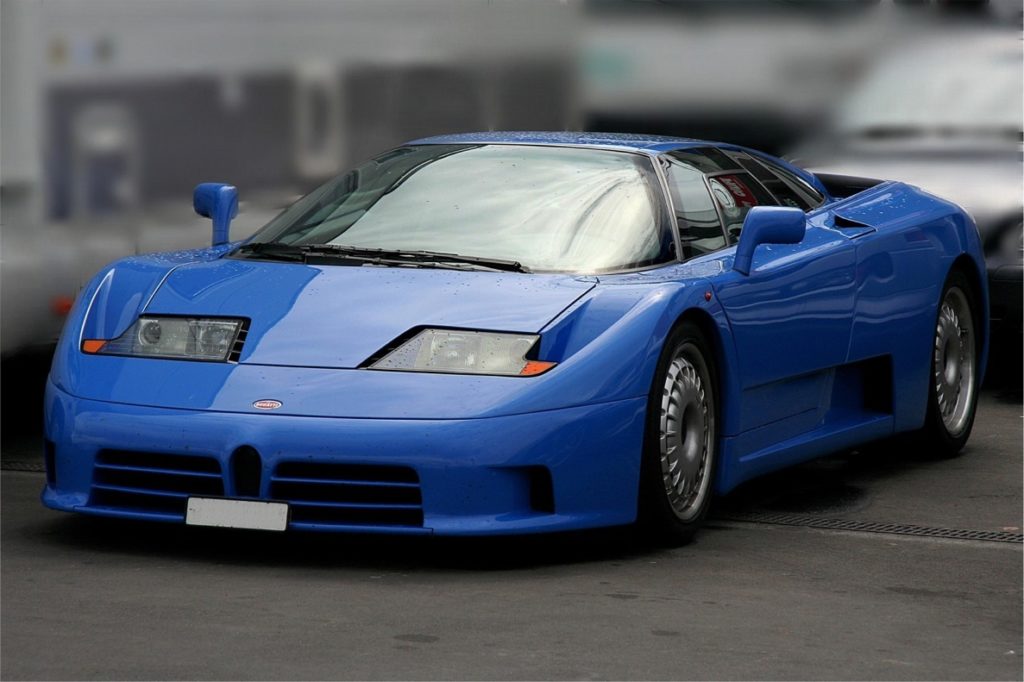 At the beginning of the 1990s, Artioli Romani created the first modern supersports car with the Bugatti EB110 that paved the way for the hypersports cars of the 2000s: all-wheel drive, four turbochargers and a carbon-fibre monocoque. In combination with powerful engines, Bugatti squeezed out everything that was technically possible. The EB110 features a 3.5-litre V12 mid engine with five valves per combustion chamber located behind the driver and, depending on the model and development stage, the output generated is between 560 PS in the GT and 610 PS in the Supersport (SS). The ingredients for numerous world records for series production vehicles:
EB110 GT
• Best acceleration from 0 to 100 km/h: 3.46 seconds, May 1992
• Best acceleration over 400 metres: 11.4 seconds, May 1992
• Best acceleration over 1,000 metres: 20.7 seconds, to 259.7 km/h, May 1992
• Best top speed: 342 km/h, May 1992
EB110 SS
• Best acceleration from 0 to 100 km/h: 3.26 seconds, May 1993
• Best acceleration over 400 metres: 10.9 seconds, May 1993
• Best acceleration over 1,000 metres: 19.61 seconds, to 276.5 km/h, May 1993
• Best top speed: 351 km/h with EB110 SS, May 1993
• Fastest car powered by natural gas: world record with natural gas of 344.7 km/h, July 1994
• Fastest series production car on ice: 296.34 km/h, March 1995
Bugatti set three speed records with the Veyron
The Veyron, which was produced in the French town of Molsheim from 2005, followed suit. It was driven by an 8.0-litre 16-cylinder engine initially generating 1,001 PS. The first hypersports car reached over 408.47 km/h several times in April. The value entered in the type approval documents was 407 km/h. Consequently, the Veyron was the world's fastest series production sports car at its production launch.
In June 2010, the enhanced Veyron Super Sport even topped that performance. Its engine now produced 1,200 PS and propelled the hypersports car to speeds of up to 431 km/h, once again claiming the world record as the fastest road-legal series production vehicle. A second key, the so-called Speed Key, must be activated in order to reach the incredible speed of more than 400 km/h. When this key is activated, the Veyron is lowered to a V-shape, the rear wing is adjusted and the diffuser flaps are closed to lower the drag. A technical masterpiece. In April 2013, the open-top Bugatti Veyron 16.4 Grand Sport Vitesse set yet another speed record: Reaching 408.84 km/h, it became the world's fastest road-legal roadster.
• Best top speed: 408 km/h with Veyron 16.4, May 2005
• Best top speed: 431 km/h with Veyron Super Sport, June 2010
• Fastest roadster: 408 km/h with Veyron 16.4 Grand Sport Vitesse, April 2013
Three world records for the Chiron2
And now the current Chiron, the hypersports car that is once again hand-built in the French town of Molsheim. Its 8.0-litre 16-cylinder engine generates 1,103 kW/1,500 PS and its torque is 1,600 newton metres. In 2017, former Formula 1 driver Juan Pablo Montoya set a new world record in the Chiron. He drove a Chiron from 0 to 400 to 0 km/h in only 41.96 seconds, setting the fastest time achieved up to this point.
With the Chiron, Bugatti is now the first manufacturer ever to exceed 300 miles per hour. At the same time, Bugatti has set a new speed record for pre-series prototypes at 304.773 mph (490.484 km/h). Never before has a vehicle by a series-production manufacturer reached such high speeds. "It's an incredible achievement for Bugatti. It once again demonstrates what Bugatti employees in the various departments are capable of. The name of Bugatti will forever go down in the history books as the first brand to pass the 300-mile-per-hour mark," says Stephan Winkelmann.
• Fastest time for 0-400-0 km/h: 41.96 seconds with Chiron, September 2017
• First series production car over 300 mph: 304.773 mph with Chiron, August 2019
• Fastest series production car: 490.484 km/h with Chiron Super Sport 300+, July 2019
"Automotive enthusiasts around the world have been waiting for this moment and encouraged us to take the step. We heard you loud and clear and this record is for you. However, this was the last time for us. We will no longer take part in this race. We have shown numerous times that we build the fastest cars in the world. In future we will focus on other exciting projects," says Stephan Winkelmann.
Because speed is not everything. Hypersports cars made by Bugatti are defined not only by their top speed, but also by their exclusive character, luxury, unrivalled beauty and high level of automotive craftsmanship. "All of these things together are exclusively available in the Chiron as the world's only hypersports car. We will concentrate on these elements even more in the future," says Stephan Winkelmann. Despite or perhaps just because of the many world records.
Originally published at bugatti.com